"Success is a journey, not a destination"
Arthur Ashe

Going into the pageant world, it seems as though it's all about the dresses, shoes, sparkles and beauty but over the years the pageant world has evolved to be so much more. Pageantry provides females the opportunity to stand up for what they believe in and raise awareness for causes close to their hearts. Though I may not have returned home last year with the crown, I did come home with a new set of best friends and endless opportunities.
Over the course of my pageant journey I've had the chance to form many connections with organizations across Canada. I now work with Cause Canada, an organization that partners with hard to reach rural communities in Central America and West Africa, to help provide girls education and the resources needed to succeed in it. I've also had the opportunity to join the 2021 Alberta Children's Hospital Youth Philanthropy Council. Due to the pandemic, and the effect it has had on mental health, this year we will be focusing on advocating, raising awareness, and fundraising for youth mental health.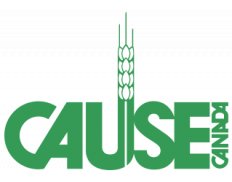 As I mentioned earlier, my pageant journey has certainly been full of lessons learnt. I did have the opportunity to attend Miss Teenage Canada last year, and though I did gain many sisters and opportunities, unfortunately I did not bring home the crown. It certainly is a  challenge  to get up and  try again after you gave it your all the first time and you feel like you didn't succeed. This past year I have been spending  a lot of time trying to gain a better understanding of who I am, and finding my self worth. I'm so grateful to be returning this year, and bringing the new found confidence I have gained. Last year taught me many incredible life lessons, and I'm so excited to use them and share them as I embark on this journey. 
I can't wait to see what this week brings, and what opportunity it holds. I'm so grateful for everyone's support throughout this journey. Stay tuned for more blog posts!
T minus 1 day till MTC 2021 begins!
Lots of love, 
Your Miss Jr Teen Calgary 2021
Xara